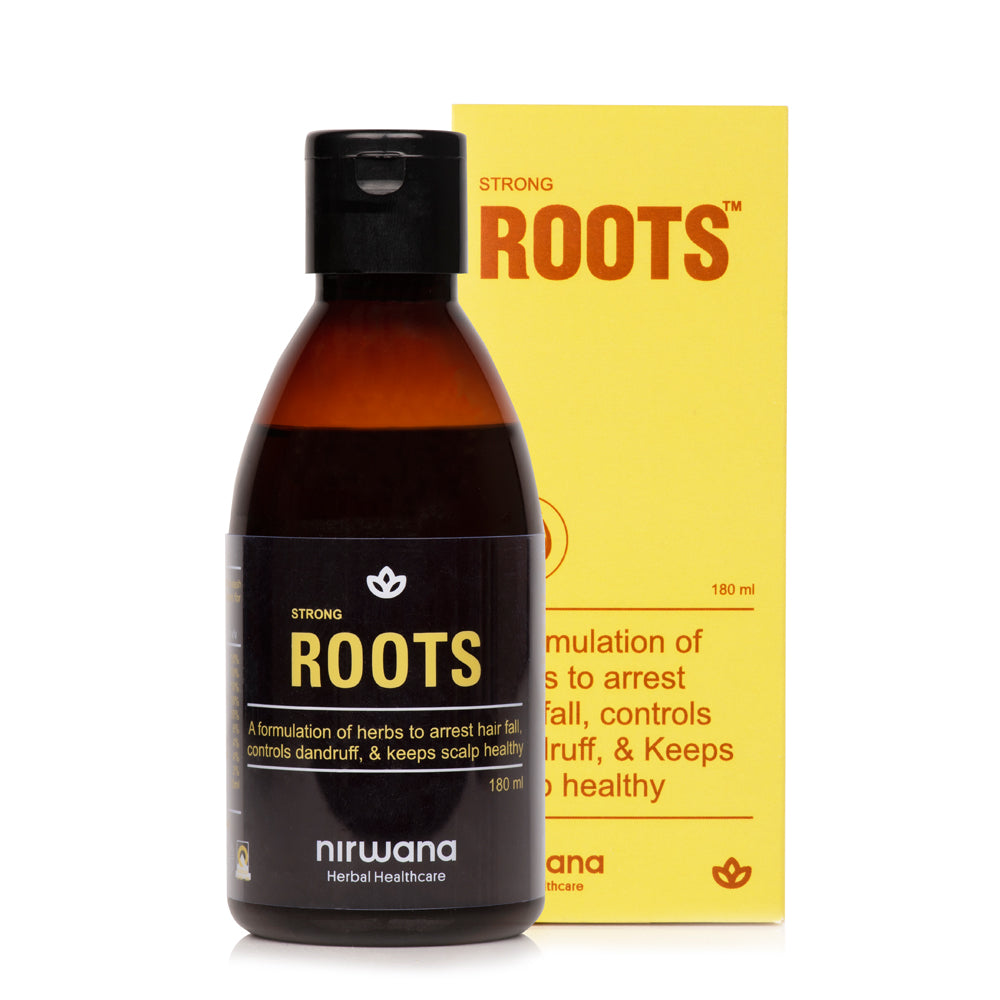 Strong Roots
Removes constipation naturally
We have run out of stock for this item.
Farm grown herbs of Brahmi, Amala & Aloe Vera blended in pure sesame oil. Fragrance free. Arrests hair fall. Controls dandruff, maintains a healthy scalp.
Dosage: Apply on scalp and rub gently. Leave overnight or wash after few hours. For best results apply once or twice a week.
NIRWANA PRODUCTS



RELEAVE CAPSULES

Cleanses stomach without causing cramps or diarrhea.

₹ 475

  View Detail




CALME

Reduces anxiety, stress, insomnia & depression.

₹ 475

View Detail




STRONG ROOTS

Arrests hair fall. Controls dandruff, maintains a healthy scalp.

₹ 490

View Detail